Hacienda Don Carlos is a coffee-producing farm in Guatemala, located at an average altitude of 3,800 f.a.s.l., with sandy soil, of volcanic origin, and a temperate to cold climate.
The varieties of plantations that it has, the type of soil and the altitude give our coffee the characteristics of sweetness and sourness typical of the mountainous region known as Boca Costa.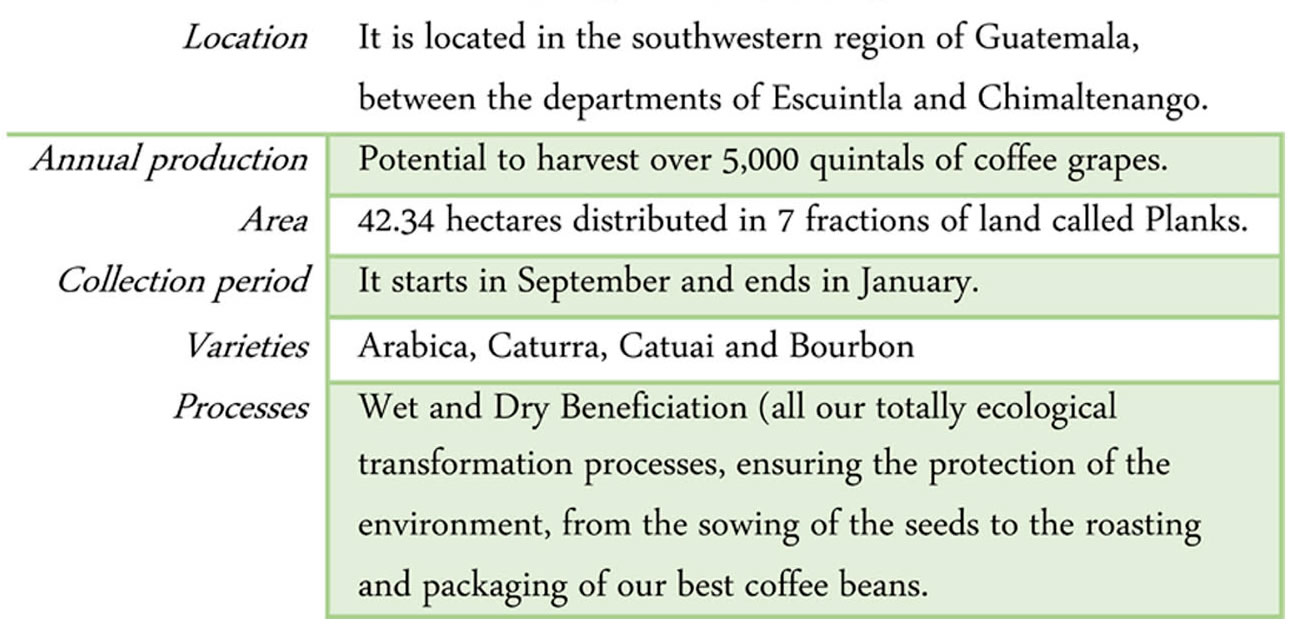 Social responsability

Committed in:
Education
Health
Traditions
Recreation

Flora and fauna

The farm preserves a mountainous area that is crossed by streams, a small waterfall in the middle of a great variety of native trees, fruit trees, and windbreaks to protect the crops. The hunting of native animals is not allowed inside and outside the perimeter of the farm, helping to ensure that species can still be observed such as: mammals, birds, reptiles, frogs and insects.